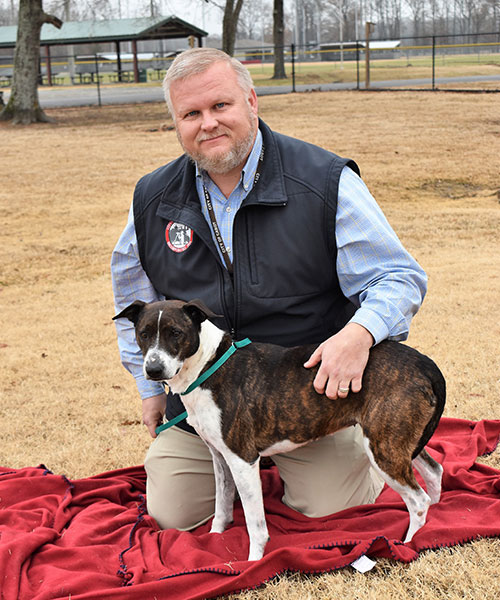 Mike Wheeler is the Director of Community Services for Cabot Arkansas.  Since 2009, he has been dedicated to animal welfare and public safety while reducing euthanasia and promoting responsible pet ownership in Cabot, Arkansas.  Under Mike's management the city-operated, open-admission shelter, took in 3,357 animals in 2019 while euthanizing only 23 with over 99% of every animal the organization touched in 2019 leaving alive.  In 2020 his desire to help people and animals has brought about 23 community programs that focused on improving the lives of every person and every pet in his community by strengthening the human-animal bond and keeping families together.  This philosophy of returning/keeping animals with their families has reduced his annual intake to 1035 animals in 2021. 
His passion for animal welfare and public policy has driven him to a position on the Executive Management Committee for the Human Animal Support Services (HASS), the board of the National Animal Care and Control Association (NACA), and the position of President, of the Arkansas State Animal Control Association (ASACA). In this capacity, he trains animal control officers and assists Animal Service Departments and individuals across the country to become better representatives within their communities while providing a higher standard for animal welfare and public safety in those communities.
Mike's philosophy is one that is based on continuous learning in an ever-changing world. As well as learning daily from human and animal welfare leaders across this country Mike has completed his Bachelor's degrees in Criminal Justice and Business Administration with a Master's degree in Public Administration.